World Malaria Day: Cambodia's journey to malaria elimination
The theme for World Malaria Day 2023 is "Time to deliver zero malaria: invest, innovate, implement".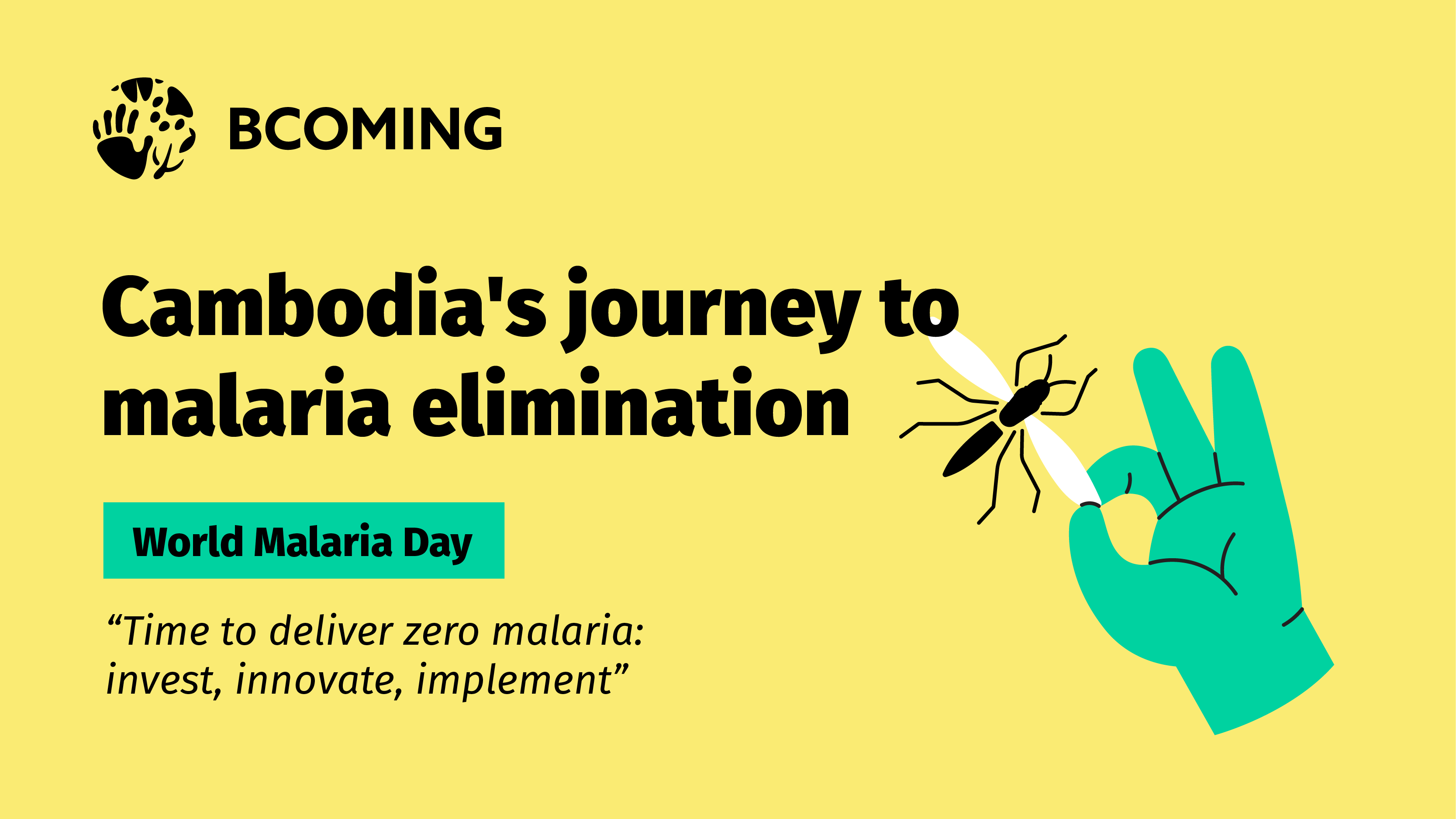 The focus of the World Health Organization (WHO) within this theme will be on the implementation aspect, particularly emphasizing the crucial need to provide marginalized populations with the available tools and strategies to combat malaria. According to the latesr data from the World Helath Organisation, the vast majority of the malaria cases have been reported in Africa, specifically 95% of the 247million cases.
Malaria is a mosquito-borne infectious disease that affects humans and other animals. Malaria causes symptoms that typically include fever, tiredness, vomiting, and headaches. It is one of the most ubiquitous diseases known, firstly reported by ancient Egyptians and Greeks. After a long awaiting trial period, in 2021 a malaria vaccine programme for endemic countries across Africa was approved.
This global medical achievement is very precious for the whole humanity but it will not eliminate malaria if the local and national authorities will not implement quick responsive and preventive measures to inform and engage the whole population.
Let's find out how an Asian state, Cambodia managed to reduce enormously the malaria cases with a few years.
How did Cambodia eliminiate malaria? What local initiatives and startegies did the local authorities implement?
Cambodia has made significant strides in eliminating malaria in recent years. According to the World Health Organization (WHO), the number of malaria cases in Cambodia decreased from over 76,000 in 2000 to just over 2,000 in 2020.
The country has adopted a comprehensive approach to malaria elimination, including increased investment in prevention and treatment programs, improved diagnosis and treatment services, and strengthened surveillance and response systems. The government has also partnered with NGOs and other organizations to implement community-based programs that focus on education, prevention, and early detection of malaria.
One of the key strategies used in Cambodia's malaria elimination efforts is the use of long-lasting insecticidal nets (LLINs) to prevent mosquito bites. The country has also implemented a program to provide free malaria treatment to all, regardless of their ability to pay. In addition, Cambodia has set up a national malaria database that allows for real-time monitoring and response to malaria outbreaks. The country has also trained health workers to recognize the signs and symptoms of malaria and to provide appropriate treatment.
What is the long-term goal?
Cambodia is now working towards achieving zero indigenous malaria cases by 2025. While challenges remain, such as the presence of artemisinin-resistant malaria strains in the region, the country's progress in eliminating malaria serves as a model for other countries working towards the same goal.